Inside Kim Kardashian's Luxurious Costa Rica Vacation Retreat
January 29 2017
Source:
http://www.forbes.com/sites/jimdobson/2017/01/29/inside-kim-kardashians-ultra-luxurious-costa-rica-vacation-retreat/#66d884d3372b
Jim Dobson, Contributor
Located on a bluff along Costa Rica's Peninsula Papagayo, in the northwest province of Guanacaste and along the country's north Pacific Coast, Villa Manzu is a spectacular private villa catering to the highest end clientele. I was excited to see TMZ ran photos this week from one of my favorite villas in the world, as the entire Kardashian family enjoyed a long vacation there. I can understand why celebrities love Costa Rica and the Villa Manzu since it offers up a secluded and very private location. With eight specialty suites, a full-time staff and full security, this is the perfect celebrity vacation retreat.
I have been a longtime fan of Costa Rica and have noticed its transition from a sleepy coastal retreat to a world class destination of resorts and villas. On one of my recent luxury escapes to the Guanacaste area, I instantly fell in love with the locals and the tropical, warm climate and beaches.
Villa Manzu rents for over $23,000 nightly in high season and features 30,000 square feet on five acres of lush isolated peninsula. It has two swimming pools, a spa and private theater as well as multiple bars and party rooms. The 180-degree views of the sea take you away to another world as monkeys play nearby in the trees. Inside the villa, eight full suites offer up 15 beds along with full bathroom suites featuring onyx and marble tubs and showers.
The Villa's full staff and private Executive Chef prepare the most amazing gourmet meals and the fully stocked wine room entices with the villa's award winning cigars. And did I mention the villa also comes stocked with a Range Rover, Ford Explorer SUV and a Jeep Wrangler all with private drivers?
The winding pathways from the villa lead to several nearby beaches only 100 yards away. You can explore the sandy beaches or visit the Playa Prieta Beach Club for drinks or you can stay at the villa and enjoy your own yoga pavilion and entertainment rooms.
The surrounding area is also home to the amazing Four Seasons Resort as well as major future developments, including a new Hard Rock Hotel, Ritz-Carlton Hotel, W Hotel, Rosewood Papagayo and much more. The Villa Manzu is reachable by only a 40-minute drive from the Liberia, Costa Rica International Airport (LIR) where the staff will be waiting for you for a seamless arrival and departure.
.
January 19 2017
Source: https://news.hardrockhotels.com/hard-rock-hotel-papagayo-set-to-rock-central-america/
HARD ROCK INTERNATIONAL AND SUNWING TRAVEL GROUP SET TO ROCK CENTRAL AMERICA WITH HARD ROCK HOTEL PAPAGAYO, COSTA RICA
ALL INCLUSIVE RESORT SLATED TO OPEN EARLY 2019
Orlando, FL – January 19, 2017 – Hard Rock International makes waves today as it announces plans to bring the Hard Rock Hotels experience to Costa Rica with the all-inclusive Hard Rock Hotel Papagayo, Costa Rica. Hard Rock, in collaboration with Sunwing Travel Group, is set to open Costa Rica's first Hard Rock Hotel by early 2019. The brand's strategic partnership with Sunwing Travel Group, the largest tour operator in North America, provides the perfect opportunity for future growth within the region. With Hard Rock and Sunwing Travel Group's shared vision of providing authentic experiences in world-class destinations, this new partnership paves the way for potential collaborations in both the Caribbean and Latin America.
"Costa Rica has seen a steady rise in international arrivals and the country's worldwide appeal aligns with our development strategy deeply rooted in expanding into desirable locations," says Marco Roca, global head of hotel development at Hard Rock International. "We look forward to electrifying the destination with a musically-charged differentiated product never before seen in the area."
The 294-room modern retreat will be centrally located just 30 minutes from Liberia International Airport, providing travelers with easy access to Papagayo's Gulf and Peninsula. Recognized as one of the country's most popular resort destinations, guests of this Hard Rock Hotel will be treated to secluded landscapes, natural wonders, eco-adventure excursions and an up close look at Costa Rica's impressive biodiversity. Additionally, the hotel will be managed by Blue Diamond Resorts – a leading operator with a proven track record of delivering high-quality resort experiences throughout the Caribbean's most discerning locations.
"We're excited to bring such a world-class, award-winning brand to Papagayo that will raise the standard of cool and contemporary for Costa Rican all-inclusive resorts," says Jordi Pelfort – Managing Director, Blue Diamond Resorts (Sunwing Travel Groups Hotel Division). "With a passionate fan base and proven track record of delivering memorable experiences through landmark hotels and resorts, we look forward to collaborating with Hard Rock International and welcoming visitors of all ages to Costa Rica's first Hard Rock Hotel."
In true Hard Rock style, the resort will boast brand exclusive offerings, such as a full-service Rock Spa featuring relaxing and recharging treatments and The Sound of Your Stay music amenity program offering free in-room Fender guitar checkouts. Vacationers seeking the ultimate experience will have the opportunity to upgrade their room to the Rock Royalty Level and enjoy VIP services including preferred room locations, personal assistants, upgraded bath amenities and one-of-a-kind music perks. Hard Rock Hotel Papagayo, Costa Rica will cater to multigenerational leisure travelers with several family-friendly offerings, such as the brand's two signature hangouts exclusively for younger rockers, Teen Spirit and Hard Rock Roxity Kids Club. In addition, plans call for a vast array of dining options, ranging from an all-day buffet restaurant to four a la carte eateries, including a North American steak house, an Asian restaurant, an Italian trattoria and an internationally inspired eatery.
Through music appreciation and an imaginative environment, Hard Rock Hotels & Casinos delivers products for the varied aspects of life – work, play and personal sanctuary. For more information or to book a stay at any of the Hard Rock Hotels & Casinos, please visit www.hardrockhotels.com.
About Hard Rock International
With venues in 74 countries, including 175 cafes, 24 hotels and 11 casinos, Hard Rock International (HRI) is one of the most globally recognized companies. Beginning with an Eric Clapton guitar, Hard Rock owns the world's greatest collection of music memorabilia, which is displayed at its locations around the globe. Hard Rock is also known for its collectible fashion and music-related merchandise, Hard Rock Live performance venues and an award-winning website. HRI owns the global trademark for all Hard Rock brands. The company owns, operates and franchises Cafes in iconic cities including London, New York, San Francisco, Sydney and Dubai. HRI also owns, licenses and/or manages hotel/casino properties worldwide. Destinations include the company's two most successful Hotel and Casino properties in Tampa and Hollywood, Fl., both owned and operated by HRI parent company The Seminole Tribe of Florida, as well as other exciting locations including Bali, Chicago, Cancun, Ibiza, Las Vegas, Macau and San Diego. Upcoming new Hard Rock Cafe locations include Valencia, Innsbruck, Yangon and Chengdu. New Hard Rock Hotel projects include Abu Dhabi, Atlanta, Berlin, Dubai, London, Los Cabos, New York City, and Shenzhen, Dalian and Haikou in China. For more information on Hard Rock International, visit www.hardrock.com.
About Sunwing Travel Group
One of the largest integrated travel businesses in North America, Sunwing Travel Group is comprised of Sunwing Vacations, the leading leisure tour operator in Canada; Sunwing Airlines, Canada's premier leisure airline; Signature Vacations, one of Canada's leading tour operators for all inclusive package vacations and Vacation Express, a growing tour operator in the United States together with the Group's own travel retail businesses SellOffVacations.com and Luxe Destination Weddings. Blue Diamond Resorts is the Sunwing Travel Group's own hotel management company, an innovative organization that operates popular resort brands like Royalton Luxury Resorts, Memories, CHIC All Exclusive, and Starfish, across the Caribbean, Cuba and Mexico; while NexusTours provides destination management services to individuals, agencies, tour groups, corporate businesses and tour operators.
.
Edelweiss Air to launch Costa Rica-Switzerland flights
June 22, 2016
Swiss carrier Edelweiss Air announced the opening of a new non-stop route between Zurich and San José starting May 9, 2017.
President Luis Guillermo Solís and Tourism Minister Mauricio Ventura officially presented the new route Monday evening at a special event held at the National Theater in downtown San José.
Flights will depart from Zurich on Tuesdays at 5:35 p.m. and on Fridays at 12:25 p.m. From San José flights will depart at 11:35 p.m. on Tuesdays and at 6:20 p.m. on Fridays.
The route will be operated using Airbus A340-300 aircraft with a capacity of 314 seats, the airline said.
"This announcement reinforces Costa Rica's image of a highly competitive and a highly demanded tourist destination," Solís said.
The president said the launching of the new route will also bring cultural and economic benefits. Costa Rica and Switzerland have a free trade agreement in force since 2014.
"Costa Rica is a very popular destination among Swiss tourists," Edelweiss CEO Bernd Bauer said, noting that the new route will bring some 27,000 tourists to Costa Rica each year, "which will create an economic benefit of $80 million annually."
The Edelweiss flight will be the sixth from Europe, joining flights of Iberia from Madrid, British Airways from London and Condor from Frankfurt. In November Condor will start flying from Munich and Air France will open a route from Paris.
Data from the Costa Rican Tourism Board indicates that in 2015 some 400,000 people entered the country from Europe.
The figure represents 15 percent of the total number of people who entered on a tourist visa last year, and also an increase of 22,633 arrivals from 2014.
Edelweiss, a member of Lufthansa Group, carries over 1.3 million passengers per year to 40 destinations worldwide.
.
Direct flight London - Liberia - Thomson Adds London Gatwick – Liberia Flights from Nov 2015
Thomson Airways from 02NOV15 is adding nonstop service to Costa Rica, which sees Boeing 787 Dreamliner aircraft operates London Gatwick – Liberia route. This flight will be served once a week on seasonal basis. Planned schedule as follow.
TOM038 LGW0915 – 1505LIR 787 1
TOM039 LIR1710 – 0920+1LGW 787 1
.
Costa Rica's Liberia airport announces $10 million expansion plan
March 15 2016
Source: Ticotimes.net
A total of 888,227 passengers traveled in 2015 through Daniel Oduber Quirós International Airport, in the Guanacaste canton of Liberia. (Courtesy of ICT)
CORIPORT, the company that manages the Daniel Oduber Quirós International Airport (LIR) in Costa Rica's northwestern Guanacaste province, announced it will expand the terminal in coming months prompted by a significant increase in passenger traffic.
Work at the terminal, located in the canton of Liberia near many of the country's popular northern Pacific beaches, will include the expansion of current waiting and baggage claim areas as well as new spaces for shops and offices that will extend the terminal's area by 20 percent, the company reported.
The expansion represents an investment of $10.3 million and is scheduled to begin during the second quarter of this year. The airport's administrator expects work to be completed by the second quarter of 2017.
CORIPORT General Manager César Jaramillo said, "Liberia has grown as a tourist destination, and this reflects in the increase of routes and seats, as well as the arrival of new flights at the terminal."
Jaramillo also confirmed that during the second half of this year the company will launch operations for a cargo terminal aimed at facilitating businesses for exporters and importers, mostly from the northwestern region of Costa Rica.
The Liberia airport last year received a total of 888,227 passengers – 98,352 more than in 2014. That figure represents an increase of 12.4 percent.
The terminal saw its busiest months in January, March and December. During each of those three months the airport facilitated the transit of more than 100,000 passengers.
Three airlines – two from the U.S. – launched operations in Liberia last year. SouthWest Airlines opened a route from Houston, and Alaska Airlines is now flying from Los Angeles. British carrier Thomson Airways also opened a direct flight from London.
Comments
"Great news, many more positive things are happening in Guanacaste. We are very glad to be part of the community and look forward to much progress in the very near future"
: There are several direct flights from Montreal. Sunwing, WestJet, air Canada and air Transat all fly direct."
Costa Rica tourism sets new record with 2.6 million visitors in 2015
January 16 2016
Ticotimes.net
Costa Rica tourism cruised past another milestone in 2015, attracting a record-breaking 2.66 million tourists from around the world, Tourism Minister Mauricio Ventura said Friday. That means that the equivalent of more than half the population of the entire country of Costa Rica — 4.8 million people — visited the country last year.
Continued growth from the U.S., Costa Rica's most important tourism market, and the expansion of new airlines were among the top reasons for the continued growth, Ventura told reporters. The increasing number of tourists also helped the tourism sector swell by 9 percent in 2015, outpacing the national GDP of 2.8 percent by threefold. Ventura called the tourism sector a "motor for development" in Costa Rica, providing jobs and growing the country's international brand.
According to figures from the Costa Rican Tourism Board (ICT), the tourism sector was responsible for more than $2.8 billion in revenue during 2015 and employs roughly 600,000 people in Costa Rica through direct and indirect employment. That's a $246 million increase over 2014, Ventura said.
The Kratochvil family — the one millionth U.S. tourist to visit Costa Rica in 2015 — receives a big welcome parade that included masquerades and traditional cimarrona music.
Alberto Font/The Tico Times
The United States is by far the largest single market for tourists to Costa Rica, totaling roughly 40 percent of all visitors with 1,077,044 U.S. visitors in 2015. The average U.S. visitor to Costa Rica stays for just over 11 days and spends an average of $1,340, according to ICT figures.
Nearly 400,000 tourists from Europe visited last year, including an important increase in British tourists. Thanks to new direct flights from British Airways, there was a 20 percent increase in tourists from the United Kingdom, the second largest percentage increase per country after China. China still has a relatively small number of visitors but saw 29 percent growth in 2015 over 2014.
Air traffic accounts for the largest amount of visitors. Thanks to new routes from British Airways, Southwest Airlines and other airlines, air traffic to Costa Rica grew 8 percent.
Ventura said visitors cite Tico hospitality as one of their favorite things about visiting Costa Rica. The worst? The quality of the roads. But bumpy roads didn't kept away the 30 percent of tourists who came back to Costa Rica for at least a second visit, according to ICT figures.
To maintain those numbers, Ventura said that ICT was working to update its sustainable tourism certification program and to expand cultural offerings for tourists beyond Costa Rica's world-famous wildlife and natural beauty.
"It's like the Olympics every day" when it comes to competing for tourist dollars, Ventura said. "We compete every day with the best in the world. Not just from Nicaragua and Panama but Vietnam, New Zealand, the world."
3 airlines inaugurate flights to, Costa Rica
By the Tico Times
Southwest Airlines' inaugural flight between Houston and Liberia arrives at Daniel Oduber International Airport on Nov. 1, 2015. The carrier will start a Baltimore-Liberia route on Nov. 7.
Alaska Airlines, Thomson Airways and Southwest Airlines between inaugurated new routes to and from Costa Rica's international terminals in recent days.
On Saturday, Alaska made its first flight to Costa Rica on its Los Angeles-San José route, which is now operating four times a week. On Sunday, the airline launched its first flight between Los Angeles and Liberia, Guanacaste. Four flights to Costa Rica a week will also be offered on that route.
Another U.S. carrier, Southwest Airlines, also launched the first flight of its daily route between Houston and Liberia on Sunday. On Nov. 7 the carrier will begin its route between Baltimore and Liberia, which will operate every Saturday.
On Monday, the U.K.'s Thomson Airways made its first weekly flight on the Gatwick-Liberia route using a B787-800 Dreamliner with a capacity for 291 passengers.
Tourism Minister Mauricio Ventura said authorities are pleased that the new airlines and new routes benefit both of the country's international terminals.
Costa Rica now has 70 connections to destinations worldwide, according to ICT data. A total of 17 airlines operate to and from Juan Santamaría International Airport, allowing direct connections with flights to 46 destinations. Ten airlines operate flights to and from Daniel Oduber International Airport, providing connections to 24 destinations.
Ventura said attracting new airlines is daily work, and that there should be more new routes and airlines to announce in the near future.
Contact L. Arias
Guanacaste thrives faster than the rest of Costa Rica / Guanacaste prospera más rápido que el resto de Costa Rica
Región Chorotega aumentó sus ingresos por actividades autónomas en un 43% en el último año
By el Financiero Costa Rica
November 24 2015
Los hogares guanacastecos prosperan a un ritmo más acelerado que los del resto de Costa Rica: aumentan los ingresos, disminuye la pobreza y cae el desempleo.
Lo hacen con un condimento muy propio, pues las entradas que más repuntan son las que generan ellos mismos, con empresas y ventas de servicios; aunque los ingresos por salario siguen teniendo el mayor peso.
Del 2014 al 2015, las entradas promedio de los hogares crecieron un 21%. Una cifra que supera, por mucho, el crecimiento promedio del país, que fue de un 3%.
Si se compara contra el 2010, la región Chorotega creció en un 56% mientras que el promedio del país lo hizo en un 39%.
Tampoco en esta comparación lo supera ninguna otra región, según las cifras analizadas por EF de las últimas cinco ediciones de la Encuesta Nacional de Hogares (Enaho), del Instituto Nacional de Estadística y Censos (INEC). Todos los datos fueron deflatados a precios corrientes del 2015.
Para la gerente del INEC, Floribel Méndez, el avance de la Región Chorotega puede tener relación con la construcción de la Interamericana Norte y los índices de ocupación al alza.
También aclaró que la Enaho 2015 toma como referencia un marco muestral ajustado, por lo que es probable que ahora se esté midiendo mejor la realidad de las regiones de planificación.
alsa propia
El progreso se nota en los datos y también lo evidencia Abril Chango, estudiante de administración de empresas de la Universidad de Costa Rica (UCR).
En noviembre pasado, la joven de 26 años abrió una venta de comidas frente al parque de Liberia y desde entonces solo ha percibido ganancias, dice.
Chango es el ejemplo vivo de lo que está ocurriendo en la región.
Las actividades de alojamiento y los servicios de comida aumentaron su peso relativo en la economía de un 10% en el 2014 a un 14% en el 2015.
Es, de hecho, el rubro que más aumentó su peso relativo, robándole puntos al que tienen las actividades de enseñanza y la salud, que son a su vez las que más impactan entre los pobres de la zona, según las nuevas cifras del Índice de Pobreza Multidimensional (IPM), del INEC.
"En los últimos años se ha incentivado en la región una cultura de emprendedurismo para que las personas comiencen a generar sus propios negocios", explica el profesor de turismo de la UCR Víctor Julio Baltodano.
Las cifras coinciden con Baltodano. El ingreso por actividades autónomas incrementó su peso relativo en las entradas totales de los hogares, pasando de un 16% en el 2014 a un 18% en el 2015.
Si se calcula en términos de dinero, la retribución que llegó a las familias por medio de actividades autónomas fue un 43% mayor en el 2015 que en el 2014.
Las entradas percibidas por alquilar propiedades también aumentaron en un 41%.
En la balanza, sin embargo, siguen pesando más los salarios, que tienen una participación del 64% en los ingresos totales de los hogares.
Riqueza en un país desigual
La prosperidad de Guanacaste también se relaciona con el descenso en los indicadores de desempleo abierto.
El concepto abarca a todas las personas en edad y disposición de trabajar que, a pesar de buscarlo, no encuentran un trabajo.
La tasa de desempleo abierta en esta región pasó de 12,5 a 9,66 por cada cien habitantes, el mayor descenso entre todas las regiones del país.
Es un problema que, sin embargo, sigue estancando más a los hogares más pobres.
El primer quintil tiene una tasa de desempleo abierta del 33,4% mientras en el segundo quintil afecta a menos de la mitad de ese porcentaje y para los más ricos es solo de un 2%.
En este caso, el indicador va en contra de su propia prosperidad, pues es el mayor en comparación con el resto de regiones del país.
También es cierto que esa población se hace cada vez más pequeña, pues la pobreza extrema sigue desvaneciéndose en la zona guanacasteca.
Aunque el ingreso aumentó proporcionalmente más entre los hogares más ricos que entre los más pobres, sí tuvo un impacto contra este indicador, que cayó de un 12,1% a un 10,4%.
La Chorotega fue, de hecho, la única región en la que descendió de manera significativa la pobreza extrema. En el resto del país, más bien, aumentó.
También cayó la pobreza no extrema, que pasó de un 21,1% a un 16,6%. Este es el mayor cambio reportado por la Enaho entre 2014 y 2015.
A pesar de todos estos repuntes, Guanacaste sigue teniendo una desigualdad creciente entre los hogares.
El índice de Gini, que mide la desigualdad per cápita, aumentó del 0.501 al 0.508 en la región Chorotega.
Mientras más se acerque al 1, más desigual es una población.
En otras como la Huetar Norte y la Pacífico Central también se incrementó esa brecha.
Puntos débiles
El Gobierno dice tener la ruta clara para atacar la desigualdad en Guanacaste.
La vicepresidenta de la República, Ana Helena Chacón, señala una lista de medidas de prevención como la educación técnica y la formación sexual.
También, apunta que atacarán el desempleo mapeando las necesidades de las empresas de la zona para comenzar a formar más técnicos.
El camino deberá estar mucho más claro a partir de ahora, pues una nueva medición viene a especificar cuáles son las áreas que más pesan en la pobreza.
Uno de los factores que más afecta a la región Chorotega es la serie de privaciones en vivienda.
Esta dimensión, medida por el Índice de Pobreza Multidimensional (IPM), tiene un peso relativo de 28,3 en esta región. Entre otras cosas, sus habitantes carecen de acceso a Internet con mayor frecuencia que el resto de la población.
La salud también afecta a los pobres, con un peso del 25,4, el segundo rubro más alto.
Con estos indicadores, el camino está marcado. Seguirlo es indispensable para que Guancaste siga creciendo.
Can a simple move really make you into a healthier person?
November 3 2015
By the Costa Rica News
In our last few months of traveling about Costa Rica, we noticed that a large number of expats fit into one big category — retirees. In conversations with couples from all over the States, we're hearing the same praises:
I've lost 50 lbs since moving here six months ago, and haven't done anything different!
I don't have any arthritis down here!
My blood pressure was sky-rocketing and now it's normal!
These aren't just a few lucky stories; for the "Golden Generation," who have migrated from the Americas' northern countries, this is the norm. Many have been even told by their doctors that they have added an extra10 years onto their life!
You don't have to wonder too long before it is simple to see why moving to a warmer climate and a cooler culture like that of Costa Rica can make such an impact on one's health.
1. You get more sunlight.
I personally was not taking a daily dose of Vitamin D before moving to Central America. We left frigid, dark Maryland in the thick of winter. As you can imagine, my mood significantly improved upon arrival. Access to warmer weather also loosens up the joints. I've heard many retirees beam that their arthritis doesn't bother them at all down here.
As long as you don't leave yourself too long in the steady sunlight present in a country closer to the equator, you can enjoy the benefits of sunlight with less risk accompanied by pro-longed exposure.
2. You have less stress.
I was surprised at how much I slowed down after a week of leaving the United States. Even as a stay-at-home mom, I had this system of being busy all the time. Laundry, dishes, diapers, meals all seemed to stress me out. It was always, "I need to get this done; I need to get that done." I never felt relaxed, even when rocking my infant to sleep. I would be thinking, "Please fall asleep, so I can get the ____ done."
It is interesting that I noticed this behavior and began to naturally change shortly after being in Costa Rica. People are friendly; they laugh when my toddler acts out in public. They even do more than send an understanding smile my way — they help me! I was shocked when a man I didn't know came up to us in a grocery store aisle and actually picked my screaming, flailing son up! That is the culture here, though. On every bus ride and in every long line, there are always extra arms extended to hold one of my offspring.
Everything goes at a slower pace here as well. One friend laughed as he stated, "People live one hundred years ago here." It really is like that, though. Even though the country does have malls and movie theaters, the average citizen takes their time in every job. Don't expect a workman to show up within the week they're hired, or friends to come over when invited (and confirmed). If they feel like it, they'll be there; if not, "Pura Vida, man."
3. You have access to cheap local produce.
There is a out-door market, called the feria, held weekly in every town. In some places, it is an entire weekend event.
e of our top reasons to moving from Atenas to Grecia was the upgrade in market size. Now, we go to pick up our fresh produce on Saturdays, and the vendors are actual farmers. It's great to support your local farms where ever you are, but it is probably easier to do that in a country like Costa Rica.
If you can't catch the local feria, no worries, there are fruit and vegetable stands along the neighborhood roads every day. Also, the produce is much cheaper here than in the States, and it's not shipped. It goes from the tree, to the farmer's truck bed, right to your belly.
4. You walk more.
With the convenient transportation system set up in Costa Rica, there really is no need to own a car. Buses come by almost every hour, weaving up and down the neighborhoods that web out from the city center. Buses are very affordable too. It is around 420 colones (less than $1) to get to your city center, and I've heard you can bus to anywhere in the country for around $15.
y living without a car, you walk more in turn. Walking to catch the bus, walking around town, walking to visit a friend… I think this is the biggest reason people say the weight is just "melting" off of them. At the end of the day, they might feel a little sore in the leg muscles, but that's a good thing — no need to visit the gym!
5. There is less pollution.
Living in a less industrialized country means that you are exposed to a much lower amount of toxins vagrant in larger cities. It goes hand-in-hand that the less people there are, the healthier the ecosystem. Costa Rica enjoys a lush and diverse environment, only burdened by human hands in the bigger cities.
Believe it or not, the water is safer here than in the States, too. They don't put in any additives in the pipes here, it is mostly all mountain spring-fed. I can taste the difference in a cool glass of water here. It tastes purely fresh and hydrating. When I visit the States, I can't help but notice the metalish taste from even a filtered water source. I don't know about you, but I'd rather drink pure water!
Bottom Line
If I were a retired person, with no need to remain in the States, I'd get myself off to a warmer climate and all-around better life pronto! I've popped in on a few "gringo" cafes and restaurants, and it's like an expat, retired club in there! They don't miss the US, and they don't mind being away from grand kids — because everyone now wants to visit them here in paradise!
They've set up a new life with a like-minded group of friends, and aren't going anywhere. I personally enjoyed delving into society and mingling with the locals, but it is possible for you to create your own piece of America's northern countries in Central America, and live like you did back home, while in a much prettier, more healthy surrounding!
New Costa Rica Tourism Industry Report and Forecast
October 31 2015
By News.Co.Cr
ew "Costa Rica Tourism Report Q1 2016″ now available at Fast Market Research. We expect positive arrivals growth of 2.4% in 2015, with strong arrivals from North America offsetting declining arrivals from Europe. However, we expect growth to moderate in the medium term, leading to lower levels of investment and development.
Costa Rica's tourism market is one of the most developed in Central America, benefiting from political and social stability and a well-developed coastal resort area that attracts a steady stream of visitors, particularly from North America and Europe. While the rest of the country is less well set-up for tourism, with a cohesive transport network being a particular lack, the government is supporting infrastructure projects that will provide long-term improvements for the tourism market. One concern is that the market is heavily dependent on arrivals from the US, and would be vulnerable to a sudden decline in US tourists. Nonetheless, we do not view this as a likely scenario, with Costa Rica well entrenched as a popular destination for US visitors.
Full Report Details at
– http://www.fastmr.com/prod/1062434_costa_rica_tourism_report_q1.aspx?afid=301
We expect tourist arrivals to grow steadily in 2015-2016, albeit below the 7%+ growth rates seen in the previous few years. We believe this indicates that the Costa Rica tourism market is entering a period of consolidation following several years of rapid expansion and investment. In support of this view, we note that hotel growth will be only 0.16% in 2015 and decline by 0.1% in 2016, reflecting the increased number of rooms that have been released into the market in recent years.
We expect growth to continue throughout the medium term, although dipping by 0.7% in 2019, when US tourism arrivals will decline. While this underlines the country's dependence on the US market, we view this as a temporary decline and see tourist arrivals from the US returning to growth post-2019. However, we expect slower arrivals growth over the medium term to translate into lower investment, with industry value growing by less than 2% each year to 2019, when it will reach CRC942.8mn.
The Costa Rica Tourism Report has been researched at source and features BMI Research's independent assessment and forecasts for tourist expenditure; government expenditure on tourism; passenger arrivals and departures by mode of transport, reason for travel, origin and destination; and the accommodation market.
MI's Costa Rica Tourism Report provides industry professionals and strategists, corporate analysts, associations, government departments and regulatory bodies with independent forecasts and competitive intelligence on the Costa Rican tourism industry.
Key Benefits
* Benchmark BMI's independent tourism industry forecasts for Costa Rica to test other views – a key input for successful budgetary and planning in the Costa Rican tourism market.
* Target business opportunities and risks in the Costa Rican tourism sector
About Fast Market Research
Fast Market Research is a leading distributor of market research and business information. Representing the world's top research publishers and analysts, we provide quick and easy access to the best competitive intelligence available. Our unbiased, expert staff is always available to help you find the right research to fit your requirements and your budget.
For more information about these or related research reports, please visit our website at http://www.fastmr.com
Alaska Airlines Says 'Hola' To Costa Rica
April 30

th

2015 by prnewswire
SEATTLE, April 30, 2015 /PRNewswire/ -- Alaska Airlines will chart new territory this fall when it adds new service between Los Angeles and Costa Rica's two major international airports, further strengthening its southern California focus city. The eight weekly flights from Los Angeles to San Jose (SJO) and Liberia/Guanacaste (LIR), Costa Rica, are scheduled to begin Oct. 31 and Nov. 1 respectively, and are in addition to new daily service the carrier will add on Sept. 9 between Los Angeles and Baltimore.
Liberia is the gateway to the Guanacaste region in the western part of the country, renowned for surfing and sport fishing. While the capital city of San Jose, located about 130 miles from Liberia, boasts museums and historic Spanish colonial architecture. "As the most popular Central American tourist destination for U.S. travelers, Costa Rica is a mecca for eco-tourism, surfing and sport fishing and has been a top request from our customers who enjoy outdoor adventure," said John Kirby, Alaska Airlines' vice president of capacity planning. "Our new Costa Rica flights are well timed for Los Angeles travelers and offer convenient roundtrip connections for our Anchorage and Seattle customers, while our new Baltimore service provides passengers greater access to the nation's capital, complementing our daily nonstop service to Reagan National Airport."
New Southwest flights to Costa Rica from Houston, Baltimore
May 14th 2014 by Tico Times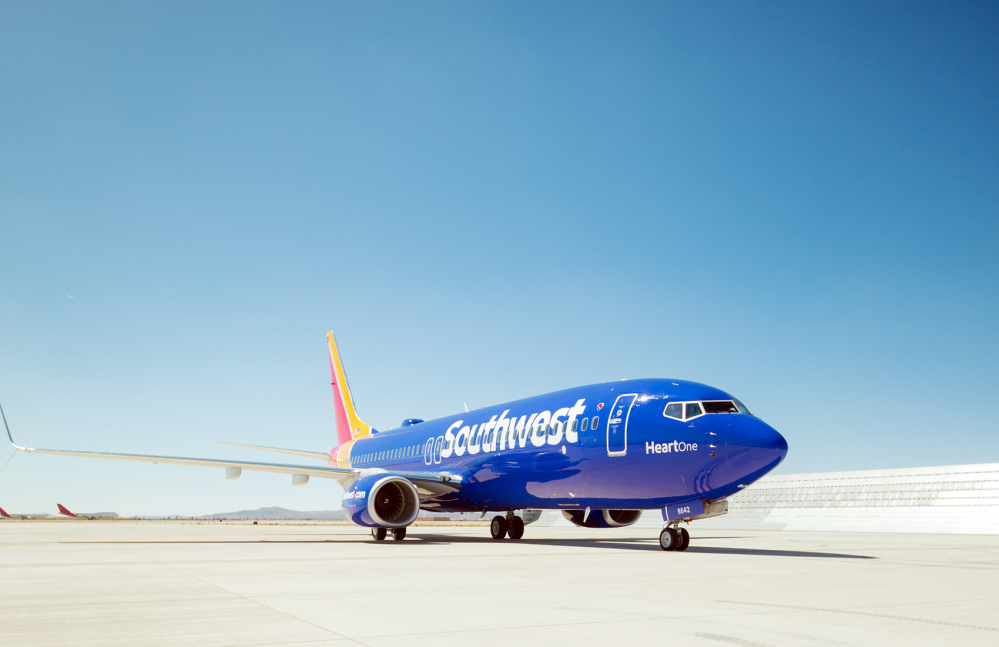 Southwest Airlines announced it will expand its operations in Costa Rica with new flights to Daniel Oduber International Airport (LIR) in Liberia, Guanacaste. One flight will arrive from Houston every day starting November 2 and another will arrive from Baltimore on Saturdays starting November 7.
The new flights will bring to 22 the number of weekly Southwest flights to the country's international airports in San José and Liberia.
Tourism Minister Mauricio Ventura Aragón said the U.S. carrier's confirmation is great news for Costa Rica.
"The United States is our main source market of tourists so this news fills us with great optimism," Ventura said Thursday. "We will keep growing thanks to our strategy for attracting airlines," he said.
Ventura also highlighted the airline's renewed interest in flying to the northwestern province of Guanacaste. According to the minister, Southwest's new flights will further increase the number of international arrivals to Daniel Oduber International Airport, which last year recorded 378,485 visitors, a 14.6 percent increase from 2013.
Hermes Navarro del Valle, director of investment attraction at the Costa Rican Tourism Board, said Southwest's decision to expand its routes here is a direct result of efforts from his office's airline attraction plan.
Southwest recently started daily flights to the Juan Santamaría International Airport (SJO) from Baltimore (BWI), and earlier this year it is confirmed the start of a daily flight from Houston to SJO starting in October.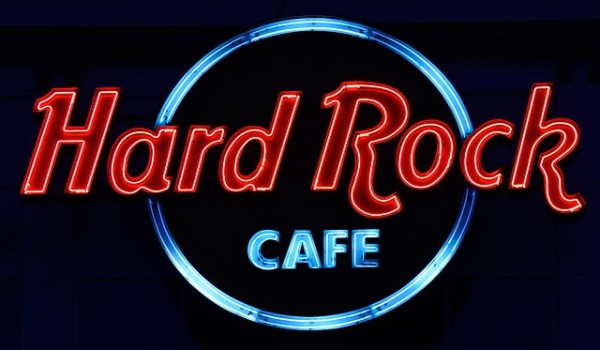 Guanacaste Hard Rock Cafe Will Open by the Middle of 2015
The Costa Rica News (TCRN) – The new Hard Rock Cafe in Guanacaste, located at Playas del Coco, will open in the second half of this year as confirmed by Gustavo Araya, president of the Costa Rica franchise.
"The design has been approved and we are hiring a construction company to start renovations within the week; it's a remodel so we expect to be ready by the second half of the year," said Araya.
The design of the new facility will be different from what is currently inside the Hotel Wyndhan Herradura in Belén de Heredia, retaining only the stage for musical performances.
They are planning a beach concept for the restaurant that fits in with the area and franchise. The building is 650 square meters between two floors, one of them accommodating offices and warehouses and the other is the restaurant, which has a capacity of 170 people. They expect to hire about 44 people once the construction is complete.
"Playas del Coco is certainly the area that has the most international recognition for being the closest beach to the Liberia International Airport. We also considered Tamarindo, but the problem is seasonality, which is very pronounced in low season; most restaurants close their doors. In Playas del ​​Coco we have a national clientele that not only lives in that canton but it's also close to Liberia where there are large populations, allowing us to remain open," said Araya. (El Financiero CR)
The Costa Rica News (TCRN)
San Jose, Costa Rica
Liberia Airport Duplicated the amount of passengers and fights in 5 years

LA NACION Abril 20 2015
Daniel Oduber tuvo 6.500 operaciones aéreas en el 2014, y 3.700 en el 2010
Juan Santamaría frenó la cifra de usuarios de último lustro en 3,7 millones
The Daniel Oduber airport in Liberia, has increased by over 250% the amount of travelers received since 2010. Investment in infrastructure and changes in airline routes have had great influence on these changes, which seem to respond to a growing interest in visiting the North Pacific part of the country.
The project of a cargo terminal at the airport is currently under discussion, facilitating the export of local products in the near future. Guanacaste is slowly becoming not only a tourist destination, but also a focus of interest and international investment.
El aeropuerto Daniel Oduber, en Liberia, Guanacaste, duplicó el número de pasajeros y vuelos internacionales durante los últimos cinco años.
La terminal recibió 755.000 viajeros el año pasad; es decir, el 17% de los 4,4 millones de personas que utilizaron este aeródromo y el Juan Santamaría, según cifras de la Dirección General de Aviación Civil.
Mientras que, en el 2010, el aeropuerto guanacasteco movilizó el 7,2%, o sea 295.000 usuarios del total de 4 millones de viajeros.
El dinamismo de Liberia contrasta con un estancamiento en 3,7 millones pasajeros internacionales anuales que utilizaron el Juan Santamaría, durante el último lustro.
Aviación Civil contabiliza en sus estadísticas el total de personas de vuelos internacionales que pasaron por los aeropuertos con la información brindada por las propia líneas aéreas.
En el caso de las operaciones de aeronaves, el total recibido en Costa Rica disminuyó en los últimos cinco años, al pasar de 52.000, en el 2010, a 44.000 el año pasado.
Liberia recibió 6.500 operaciones aeronáuticas en el 2014, frente a los 3.700 cuatro años antes.
El Juan Santamaría fue el que cedió terreno, aunque el arribo de aviones de mayor tamaño influyó, según Aviación Civil.
Razones. El auge del aeropuerto Daniel Oduber se fundamenta, principalmente, en que incrementó su capacidad de atender pasajeros y aerolíneas con la construcción de una nueva terminal en el 2012, explicó Francisco Cordero, gerente general de Coriport, empresa administradora del aeródromo.
"La atracción de nuevas aerolíneas, en conjunto con el Instituto Costarricense de Turismo (ICT), se refleja en el aumento significativo de pasajeros", aseguró Cordero.
Las líneas aéreas de bajo costo están entre las que más peso ganaron, en los últimos cinco años, en esta terminal. Un fenómeno similar ocurrió en el Juan Santamaría. Las compañías con este perfil movilizaron el 13% del total de pasajeros internacionales que recibió Costa Rica en el 2014.
Priscilla Solano, presidenta de la Cámara de Turismo Guanacaste, enfatizó que un tema pendiente es la operación las 24 horas y habilitar el servicio de carga.
"El aeropuerto prácticamente está cerrado de 10 p. m. a las 4 a. m. La terminal debe ser apta para recibir y despachar vuelos en cualquier momento", afirmó Solano.
El gerente de Coriport comentó que pronto, no detalló cuándo, habilitarán el servicio de exportación de productos desde Liberia, además de que remodelarán el antiguo edificio para hacer una terminal de carga.
Caso del Santamaría. El estancamiento en el movimiento de pasajeros del aeropuerto Juan Santamaría se fundamenta en la suspensión de rutas y operaciones de Avianca, explicó Álvaro Vargas, director de Aviación Civil.
La aerolínea colombiana redujo, en los últimos años, el número de pasajeros que movilizó por esta terminal. El año pasado fueron 846.500 personas, frente a las 1,2 millones del 2012.
"La caída en las operaciones es un tema de reorganización de la aerolínea por ser más eficientes en el uso de sus recursos", justificó Vargas.
Rafael Mencia, director ejecutivo de Aeris, administradora del aeropuerto Juan Santamaría, reconoció que bajó el número de viajeros en conexión en los últimos dos años.
"Para juzgar el comportamiento del tráfico lo importante es el flujo de pasajeros de origen y destino; es decir, quienes entran y salen de Costa Rica", enfatizó el empresario.
Para mejorar la operación, este año se pondrá en servicio dos nuevas salas de abordaje que permitirá la llegada al país de aviones de mayor tamaño, así como la construcción de una terminal para vuelos locales.
Asimismo, en los años 2016 y 2020, el aeropuerto tiene planificado incrementar en cinco las salas de abordaje para vuelos internacionales. Tales proyectos implican una inversión aproximada de $100 millones, según Aeris.