TESTIMONIALS
Thank you so much Mari for your help in
finding us a condo in Playas Del Coco. We look forward to coming and
enjoying it over the coming years!
The team at Palm Real Estate are
absolutely dedicated to helping their client. They have acted for me in the
purchase of a house, the sale of a condo, and the purchase of two undeveloped
lots. In each case their advice on pricing was insightful, their assistance
with the mechanics and coordination with attorneys, escrow holders and others was
prompt and effective, and their help in bringing matters to closure was
invaluable. Three cheers to Mari Brenes and her team, especially Daniel
Alan Koral
This is long overdue. Mari, and the Team at Palm Real Estate, went above and beyond to assist me with the sale of my beach house. When other real estate companies had failed to sell my house for two years in a row the Team at Palm Real Estate were quick to take action and were able to sell my house in less than 5 months from the time of initially listing with them. I have nothing but great things to say regarding the folks at Palm. Mari was a delight and made sure I understood the process and assisted with all of my questions and/or concerns. You cannot go wrong with either buying or selling with Palm Real Estate. Without a doubt, if I move back to the area, they will be receiving my business. Thank you, Mari and the Palm Real Estate Team!
Dustin Barr
We sold our home in Coco after 13 years. We went with Palm Realty and we are very glad we made that decision. Nikki is professional, friendly and we are very glad she was our agent. Thank you and thanks to Palm Realty.
Amazing experience dealing with Mari
and the team at Palm Real Estate. From my very first contact via whatsapp from
my home in Canada, to right now as i sit in my condo in Playa, Mari has
demonstrated outstanding professionalism and has been more than helpful in
getting me set up in my new place. I highly recommend the team and in
particular, Mari for your Guanacaste purchase
Nicholas Fedorow
I came down to Playas del Coco to
find a condo to buy, and I got hooked up with Nikki Ahmed, a Canadian
transplant who was both professional and friendly. She helped me find a great
condo at a bargain price, and I would recommend her services to anyone. She is
an open, friendly lady who is totally honest and relaxed in showing you what is
available. I bless the day I met her, and I plan to visit with her when I
return to my condo next month. She has offered to pick me up at the airport,
which shows how accommodating she is. You will thank me for recommending her if
you ask for Nikki to help you find the right place, when you visit Palm Realty,
where everyone is friendly and gracious. I give her 5 stars!
Dale Ruff
Hi Mari,
Its been a while since we've touched base. I
wanted to just take a minute and tell you how very happy we are with our
condo! It's exactly what we needed and everything we hoped for. The
condo is adorable, we've been busy remodeling and we've replace all the
furniture with new. I'd love to have you stop by and see it when we return
again. The community is wonderful, the neighbors are wonderful, we could
not be happier! Thanks for referring Summer Time to us as well, like you
Ivannia is fantastic to work with and we greatly appreciate all she does for
us. I have given out both of you as references to anyone looking for your
services along with wonderful recommendations. Please know we are extremely
grateful for your guidance through out the process of purchasing this little
piece of paradise we have. We will love this for years to come. And
if we're needing something larger in the future and need to sell this your our
go to girl for both. Thanks again, hope you're doing well and are happy every
day!
Linda
Nikki Ahmed is our real estate
agent, who helped us close our condo purchase within a couple of months. She
was welcoming, knowledgable , professional and worked very hard. She was on top
of everything during our purchasing process- coordinating with seller agent,
legal, escrow, existing tenant, repair team. She was very responsible and
responsive to address any issues/questions during the process. She goes above
and beyond for her work. For our first trip after closing , she
picked us from airport, took us for 1st grocery visit, buying some supplies/appliances
on our behalf, you name it. She is warm, nice and obviously loves her work. To
us, she is not only our real estate agent, but a good friend we can trust and
count on. I highly recommend her and appreciate her work very much. In addition,
I also would like to thank Mari Brenes for her support.
Xiao Wang
I was looking for a Condo in Las
Palmas and I met Nikki Ahmed, my real estate agent! She was just amazing. On
our first viewing she took us all over town and we felt very special. She ended
up being the reason why we bought our property. She went above and beyond to
make sure we were happy and that everything would be done in due time. I really
recommend her; we were in very good hand!
Isabelle Beaubien
I had such an incredible experience
buying with Nikki Ahmed! She was professional throughout the whole process,
prompt, friendly and honest I am very happy with the whole experience from day
one. Thanks for your hard work and dedication to helping me and my family.
Amazing work, would recommend 100%!
Maria Adirin
Mari has been a fantastic
representative for us. She is incredibly knowledgeable and innovative. We
appreciate everything that she has done for us.
Bill Whipple
Thank you so much Mari for your
help in finding us a condo in Playas Del Coco. We look forward to coming
and enjoying it over the coming years!Thank you so much Mari for your help in
finding us a condo in Playas Del Coco. We look forward to coming and
enjoying it over the coming years!
Mauricio was an excellent real estate agent. He
knows the area very well and he responds very fast to questions, and both of
those things are very important to me. Also, near the end of our
transaction, the seller asked us to pay part of the condo association dues for
July after we had already negotiated and signed the contract. It was not
alot of money, but the seller also had never responded to our concern that
Clermont's inspection showed the dryer does not work properly. Mauricio
became angry that we were not being treated fairly and he called the seller's
agent and was very tough with him. It was also very helpful that
Mauricio has experience as a rental agent, because one of our questions about
the condos was "which condos have alot of maintenance problems and which
ones have the lowest complaints?" And we know that a rental agent
will have a good answer to that question because he gets all the phone calls
about plumbing problems, or electrical problems, etc..., and then he gets
feedback from the repair person about how bad the problem really was :-) We really appreciate Mauricio and
Palm Real Estate.
Rex Mason
My purchase experience with Azeem
Ghadban, Palm Real Estate in Playa del Coco, has been entirely wonderful! Azeem
completed studies as a Costa Rican lawyer, he speaks fluent English and his
family has deep roots in Playa del Coco. All of this, when coupled with his
excellent attention to detail, made our 3rd visit the date of our perfect
purchase! I recommend Palm, and specifically Azeem, to other particular buyers!
T James
Thank you so much Mari for your help in
finding us a condo in Playas Del Coco. We look forward to coming and
enjoying it over the coming years!
Thank you Mari so much for all your
help and professionalism! You made us feel secure and were very attentive in
this process and we really appreciate it! Can't wait to celebrate with you in
the fall
Kevin and Melissa
WoW. What. Nice team of
professionals.
Francois Duquette
Super recommended.
Bernardo Moscoso
Mari, from our bottom of our hearts
thank you for everything!! You have helped us to retire with some money in our
pockets. It's been a very rough couple of years, but now (thanks to you)...
things are looking up! Next time we are in Costa Rica, supper is on us... thank
you again!!!!
Debbie
Hola
Mari, solo para decir que agradezco mucho todo el apoyo y profesionalismo para
el cierre de la venta del condo. Muchas gracias por todo, espero colaborar
nuevamente en el futuro y por cualquier cosa estamos en contacto
Corrado
Thank you so much Mari for your help in finding us a condo in Playas Del Coco. We look forward to coming and enjoying it over the coming years!
David Bailey
Amber,
Thank you for all your time, effort,
and professionalism. I am very honored to have had the opportunity to work with
you on the purchase of Sombras 402.
I plan to connect with your sister
company to manage the property for me.
I am very hopeful that my family can
come to Coco around Christmas. I will stop in and see you if you are in Coco
during that time period.
Take care,
Marty
Thank you so much Mari for your help in
finding us a condo in Playas Del Coco. We look forward to coming and
enjoying it over the coming years!
We have loved working with Mari and
Lina. They were extremely kind, professional, and helpful. When we
started to search for a property, we were not able to be in Costa Rica, and so
Mari and Lina video-conferenced with us and showed us many
properties. Mari even drove around so that we could see the neighborhood
of properties in which we were interested! Once we decided on a property,
Mari assisted us in knowing what to do, and since we were not in Playas del
Coco, they Mari and Lina went above and beyond to help with questions/concerns
we had. I definitely recommend Palm Real Estate and Mari and Lina!
Debbie and Dave Carlston
I want to thank you and your team
for your efficiency and promptness. I will certainly recommend your
company, Palm Real Estate, should anyone ask me about real estate in Costa
Rica. Thank you again for everything. Regards to you and your team
Mina Scarzella
Hi Mari, Thanks for making the sale
of my condo go so smooth, it's been good working with you.
I'm glad you were able to make this
sale so fast, it was on the market a short time! Looking forward to seeing you
again on my next visit in November. Take care,
Randy Artman
My wife and I were very lucky to
find Mari Brenes and Amber Williams from Palm Real Estate. We were
lifelong renters in the States, and were embarking on our first real estate
purchase. Like many people, we weren't exactly sure what we were even
looking for at first. Amber worked diligently with us while we were back
home to help us narrow down our search to a handful of potential
properties. When we came back to Coco, Amber had put together a schedule
that allowed us to see all of the properties in two quick days. We had a
wonderful time exploring Coco with Mari and Amber. They were knowledgeable
about all of the properties, and even took us to their favorite beachfront
restaurant for delicious ceviche. Ultimately, Amber found our dream home
for us. She was a great advocate for us during the purchase process, and
stayed on top of every detail. The entire team at Palm Real Estate was
supportive and helpful throughout the process...they continue to be a valuable
resource for us. My wife and I now live in Coco, and we get to see on a
regular basis how much Mari and Amber help their clients.
Brian and Jessica Carness
Amber and Mari have sold us seven
properties - both commercial and residential - since we moved to Playas del
Coco. There are no local agents that come close to their professionalism,
ability to work well with others, and willingness to track down
anything/everything needed to get a deal done. They are wonderful to work with
and go above and beyond to show you the area both in terms of real estate and
places to enjoy. It can be very scary to buy real estate in a foreign country
and they have brought us unwavering peace of mind. As real estate investors, we
have met with several agents in our time here and Palm Real Estate is without a
doubt the most honest, effective, and knowledgeable group in the area.
Moreover, Amber and Mari are great businesswomen and friends to countless in
our community and we cannot have moved here nor succeeded without
them!
Devon and Todd Faiella
Dear Mari, My husband and I want to
thank you for being so diligent and so professional in helping us find the type
of property we wanted. You are surrounded by a great team. We appreciate all
the help we got from Eduardo, Lina and even Emilia, the cleaning lady who
left our studio spotless after all the repairs that were done. In your contact
with us you made us feel like if we were investing a million dollars. You
treated us with so much respect and you replied to all our emails and all our
questions. It was a joy to work with you and I'm glad we met you that day in a
local restaurant. We appreciated your honesty when you told us about the legal
problems in the first property we wanted to buy. If we ever decide to sell or
to buy again we will choose you. Thanks again.
Maria and Armindo Ferreira
Lina is a lovely person and a great
part of this team. North Americans are used to timeliness which is not
necessarily common in Costa Rica. Lina understands this and is timely with
responses and a very hard worker. My offer was just accepted so have not
finished the process but have the faith that things will go well in Lina's
hands.
Polly Welmaker
Thanks, Mari, for all your help and
kindness over the past 6 years. It's been quite a journey...up and down.... I
have always trusted and depended on you. Without you and Karla we would have
been lost... Merry Christmas and Happy New Year to you and JP....may the future
be bright and filled with happiness for you both. Hugs and Kisses
Karen and Tom
Mari, I want to thank you
for working with me to purchase a property in Costa Rica. I found you to
be very knowledgeable and professional in your real estate business, and I look
forward to purchasing several more properties from you in the coming years.
I'll stop by to say hi next time I am in town, say thanks
also to Lina for her help! Feel free to use my
name as a reference if you have anyone who has any questions. They can
contact me directly if needed. And enjoy your
vacation! Sincerely,
Randy Eide
When we decided with my husband to
find a place in Del Coco for the permanent living, our friend recommended Palm
Real Estate We didn't have experience in real estate world, but we can tell
from our hearts: this team is the best!!! Mari and Amber are highly
professional, kind, helpful in all aspects not even related to real estate
tasks. Amber was always available, day and night, she made our life so much
easier with her compassion, great advises, she is a sweet heart. In two days,
ladies showed us almost 20 properties, time we spent with them was so
family-warm that on a third day we were able to find our great place that we
call home now. Thank you, Ladies, for your great help; we couldn't dream about
the better team. We hope to have long friendship with you both for the rest of
our life. Highly recommend this team!!!
Olga Volkova
Thank you so much Mari for your help in
finding us a condo in Playas Del Coco. We look forward to coming and
enjoying it over the coming years!
We want to thank Palm Real Estate
for making our dream of owning a home in Costa Rica come true! Mari Brenes and
Amber Williams are superb real estate agents. Amber ultimately helped us
through the process of buying our home and went above and beyond the usual real
estate agent role. She was available and willing to help with any problem we
encountered and understood the complexities of buying property in Costa Rica
which went off without a hitch! Almost immediately after contacting Palm Real
Estate with our list of "must-haves", Amber and Mari came up with a
list of homes for us to look at. Within a day, we had found the perfect home
for us; it was almost as if they could read our minds! Not only were we pleased
with their professionalism, insight, and diligence, we now consider them
friends and look forward to many years association with them. We highly
recommend Palm Real Estate!
Pura Vida!
John and Michele Lyman
We can't thank the entire team at
Palm Realty enough for their hard work, diligence and support in helping us
find the right home for rental income and eventual retirement. We had looked at
40 homes along the entire Pacific Coast over the past year and Mari, Amber and
Mike helped us find the one to suit us the best. Amber was incredible in her
daily communication, thoroughness and professionalism in making our dream a
reality. We thank you all for a job well done and will definitely continue to
recommend Palm Realty as THE BEST realty in Costa Rica!!!
Andrea
and Glenn Hoey
Compramos
un Condominio en Flamenco Rosa, que ha sido una bendición para nuestra familia,
constituyéndose en una forma de vacacionar con mayor frecuencia en familia.
Queremos agradecer a Mari Brenes, por su apoyo constante y seguridad que nos
brindó en esta compra, ella constestaba todas nuestras preguntas y nos brindó
la asesoría que necesitamos. De nuevo mil gracias!!!!
Laura Stiller y familia
I want to thank you for helping us
find the perfect house in Costa Rica. Being a Real Estate Agent myself, I
quickly recognized that you have in - depth knowledge of the properties and the
transaction process for foreigners. I will continue to recommend you to my
family, friends and customers. I look forward to many years of friendship with
you in Coco, NY, Barcelona and anywhere. See you very soon ;)
Reme Aldana
We purchased property with Mari
Brenes as our agent in Guanacaste. We can't express our gratitude enough as she
kindly and professionally found answers to all our questions and guided us
through every step of the process in the purchase. She is diligent, honest and
sincere and really cares about her clients interests and needs. We continue to
communicate with her as we have found a friend in what usually is a
professional relationship. We would not hesitate to send anyone her way if they
are desiring to move to Costa Rica. Sincerely,
Larry and Carol, Anchorage, Alaska
Dear Miss Brenes, I am sorry that i am
delinquent in thanking you! I very much
appreciated the fact that i was lucky in finding you to find me a Gem of a
house in Costa Rica. I personally want to take this opportunity, not only
to thank you, but to commend you for the superlative task in finding me the
property in Playa del Coco. It was your persistence, and knowledge of the
area,that we were successful in our venture. The one thing that i
most admire about you,is your patience :) You were extremely patient as i kept
rejecting the numerous properties you showed me, and kept your positive
attitude, and conducted yourself with utmost integrity. The fact that i put you
through so much,was not your fault! I work from my gut and sixth sense, and i
was not really very clear with you as to my needs,but after a while ,your
sensitivity told you what i needed. So when you showed me the property, BAM!!!
Besides being charming and beautiful, your integrity and
professionalism is admirable. I am definitely recommending my friends and family
to you, so please take good care of them as you have with me. I am truly
enjoying my new home,thank you very much. Best regards.
Sincerely,
Abraham Nassi
Mari helped us purchase our
dream property. Mari was very patient with us and always presented
herself in a professional manner. Even after she sold us a property, she has
been there for us. Thank you, Mari. Sincerely,
Li and Randy. Edmonton, Alberta, Canada
I have dealt with many
real estate companies in Costa Rica over the last ten years. Palm Real
Estate has been by far the most responsive and
professional. Mari made herself available even on a moment's
notice and the whole process went very smoothly. My seller and I didn't speak
the same language but Elizabeth did a great job making sure we both understood
everything as we went which is important when you are in a foreign country
and don't speak the language well. By closing I was confident that all the
paperwork was in order and well organized. Even after the sale the staff has
been very helpful in getting me settled into my new home and has helped me to
understand the way the bills are taken care of and helped me ot open a
foreign checking account. I can't say enough positive things about my
experience. I will definitely use Palm Real Estate for my future transactions
in Costa Rica. -
Gary Peach C.E.C.
I greatly appreciate your assistance
yesterday in the transfer of the house at Coco to the buyers. I
believe everybody is very happy with the deal and congratulations to you for
putting it all together. Thank you for everything and Darren is looking
forward to seeing you in San Jose when you want to come
by and look at the hotel, he is going to put you and your friends in the Party
Suite.
Steve Thompson
I was referred to Mari
Brenes by another realtor. I can tell you I was not disappointed. I
was looking to purchase a condo in Coco Beach and Mari certainly worked hard in
assisting me with this purchase. She provided me with excellent service and
helped me get the best buy with the budget I had to work with. As well she
provided attorney recommendations and helped me through the entire process.
I bought the condo sight unseen from Canada and without
Mari's hard work, honesty and commitment it would not have been possible...
After the sale I must also commend Mari and her colleague
for assisting me with contacting local contractors for a couple upgrades that I
wanted to do to the condo. Mari's team at Palm real estate is top notch and I
would certainly recommend them. I have dealt with
several real estate agents in Canada over the years and I can honestly say the
best realtor to date I have dealt with is Mari Brenes at Palm Real Estate in
Costa Rica.
Curtis Time, Whitehorse, Yukon,Canada
"What can I say
about Palm Real Estate.... The nicest, most helpful and honest people I
have had the pleasure of doing business with in a long time. They made
what can be a stressful event (buying a home), into the real pleasure and joy
that it should be.... they have remained friends long after the papers were signed,
and are always there to help with anything we need"
Karen Molnar
I had two properties for
sale in Coco for almost 2 years listed with several real estate agencies
but was unable to sell them. It was then very fortunate that I met Mari
Benes of Palm Real Estate in El Coco. The Palm Real Estate team took a very
proactive and thorough approach to the marketing and showing of my townhouses
and within 6 months we were able to get an offer which I would accept and I was
able to sell both of them a short time later, with the closing process taking
one day. In the future I will only use Palm Real Estate for selling or
purchasing real estate in the Guanacaste region.
Ken, Pennsylvania
I have both purchased
and sold property with Mari at Palm Real Estate. Mari has an array of world
class properties to choose from at the best prices, and when it comes to
selling, once she agrees to a price Mari will execute promptly through her
extensive network of professional contacts. Aside from that she is the sweetest
and most beautiful woman in the business. In my book Mari is a saint.
William Tyback
"I have owned
vacation properties in Ocotal for six years and have used several different
property managers and realtors during that time. It has been my good fortune to
work with Mari Brenes and her team at Palm Real Estate for the past two years.
My properties are well-cared for and are rented on regular basis. Mari is
extremely professional and diligent. She knows the market better, and works
harder, than anyone I know. Mari makes buying, selling and owning property in
Costa Rica a pleasurable experience. If you are looking for someone to
manage or sell your property, or if you are considering a purchase in
Guanacaste, Mari Brenes is a great choice".
Daniel G. Wall
"I am Jim Ross. I
had been planning to retire in Costa Rica and had been looking around the
country for the right place finally deciding on the Playa Del Coco area. I
started to look at real estate on the internet, contacting real estate agents,
putting in offers and winding up empty. I contacted Palm Real Estate and met
Miss Mari Brenes. She was a very nice lady who bent over backwards to help.
Finally, through her efforts I found a place I could afford but needed help on
the buying process. I work in Afghanistan so conducting business is hard form
here. She set me up with the legal people who were very nice to deal with as
well, and conducted a lot of the transactions needed. I also wanted a
motorcycle to get around on, and she and her father who is a real class fellow
helped me out with that as well. In my view, you could not team up with a
better real estate agent who will help you in any way she can. Thanks for all
you do".
Jim Ross
Hi Mari! Thank you for
your heip! Your Palm Real Estate - the best in Coco. Your are faster and
really buscar houses. You are good business partner. All my russian
friends think so. Some of them already addressed to you under my
recommendation. In absentia it is glad to acquaintance. Apparently you the good
person. Can doesn't worry - To your house - we will concern as the own. Sorry
for my English. Best regards,
Igor.
Mari Brenes was our real estate
agent when Jim and I bought our condo. She was very pleasant to work
with and showed us just what we wanted to see. Now that we have our
condo, Mari and Jose have provided exceptional service in taking care of the
condo when we are not here, and, when we are in Costa Rica, in finding us
people to do the work as we made small improvements and providing information
on rental cars, etc. The entire looking and buying process was pleasurable and
professional, and went very smoothly. We highly recommend Palm Real
Estate.
James Webster and Janis Barron
This year our family
decided that it was time to buy the beach house we always dreamed of and,
thanks to Mari Brenes and the staff of Palm Real Estate, our dream came true.
They looked for options which fitted our budget but also complied with our
wish-list and, in a couple of days, they found what we were looking for: a home
near the ocean. We thank Palm Real Estate for their help and, without a question,
we recommend their services!
Natalia Acuña

I have rented with
Palm Real Estate many times. I have used them for both short term rentals
and long term rentals. Every time I have worked with them they have been
GREAT!!! I currently have a long term rental in Playa Ocotal and Mari has
taken very good care of me. She is a pleasure to work with. Everyone
at Palm Real Estate has been very helpful and professional. They are quick
to respond to any questions or concerns. They are very nice people and
very easy to work with. I would definitely recommend Palm Real Estate for
any of your real estate or rental needs. Pura Vida!
Ashley Tucker
I really
appreciate your professional services and honesty and patient. You really tried
to find everything I need, even when I met some difficulty with my choice,
you always help me to find the right solution. Thank you so much.
Mr. Claude Gauthier
We have been long-term
rental clients of Palm Real Estate. Mari Brenes was recommended by a
friend here in Costa Rica. What a stroke of luck for us! We had
specific requirements which Mari satisfied perfectly, including being a great
value. We have spent 7 months living in a lovely setting, in an pleasant
condo, probably the best one in the complex, among many delightful people, many
long-term renters as well as condo owners from aboard as well as some Costa
Ricans. Beyond that, however, Mari and Anabelle have been our mentors and
guardian angels, helping us in a a myriad of ways to live here comfortably and
as quickly as possible. In addition, and extremely important, is that any
time there has been any issue with the apartment maintenance, Mari has had a
very competent repair person here, literally, within a couple of hours to fix
it! This is a level of attention to clients that is truly exemplary
anywhere.
We will be back next year. We
would not dream of dealing with anyone except Palm Real Estate who will can
count on to take care of us as if we were family!
Charlene Butler and Michael Davis, Retired Couple,
Seattle, WA
Hi Mari: As we show our friends what
we purchased and how in-expensive it is there is a lot of interest. I am sure
you will hear from them soon. PS: I am having great success renting out my unit for a week
here and a week there. My first guests arrive at the end of April and I have a
renter for July too! If anybody ever asks
you for references, I would be more than pleased to recommend you and your
team. Karen and I can't thank you enough for all the assistance your office
provided to make our dream of having a home there a reality. All our best
Russ and Karen Anderson
Thank you Mari Brenes and Palm Real
Estate for making my first home purchase and stress free and simple process!
Mari spent much time finding me exactly what I was looking for in my price
range. A little bit worried about being in Canada for half of this process, she
took care of everything for me very promptly and I would recommend her to
anyone looking to purchase a home in Costa Rica. I will use her for any real
estate needs in the future. Thank you kindly!!
Devon
Winn
Hace 20 años, me prometí que en alguna
etapa de mi vida viviría en este maravilloso país que es Costa Rica. Y aquí
estoy, cumpliendo mi sueño y disfrutando de él. Encima he tenido la grandísima suerte de encontrar una
agencia inmobiliaria como Palm Real State. Mi relación con ellos empieza en
España, a muchos kilómetros de distancia. La atención que recibí desde el
primer momento, fue excepcional. Mari Brenes, a la que agradezco muchas cosas ,
se ha portado desde el primer momento como si fuese un familiar mío. Se gano mi
confianza desde la primera conversación que mantuvimos, gracias a su profesionalidad, amabilidad y simpatía. Anabelle y
Elisabeth, las conocí ya en Playas del Coco y tengo que decir de ellas, que son
exactamente iguales que Mari Brenes, profesionales al máximo, muy amables,
dispuestas a ayudar en todo. Un encanto de personas. Mi opinión es que las empresas son buenas o malas,
dependiendo de la calidad humana de las personas que las dirigen. Y en este
caso, el equipo humano y profesional de Palm Real State es de primera
categoría. Mi consejo a quien lea
este testimonio, es que confíen en Palm Real State al máximo. No se equivocará
en ningún caso. Y para Mari, Anabelle
solo tengo que deciros que muchas gracias por ser como sois y que os debo una………………….
Juan Torrego
Through her Palm Real Estate office in
Playas del Coco, Mari Brenes has helped many foreign home buyers and individual
real estate investors realize their dream of ownership in Costa Rica. Over the
years, she has also built a substantial network of property owners who are
already capitalizing on their investments with rental income. Palm Real Estate
has seen many seasonal renters eventually become property owners because they
carefully study the housing market during each visit to Guanacaste.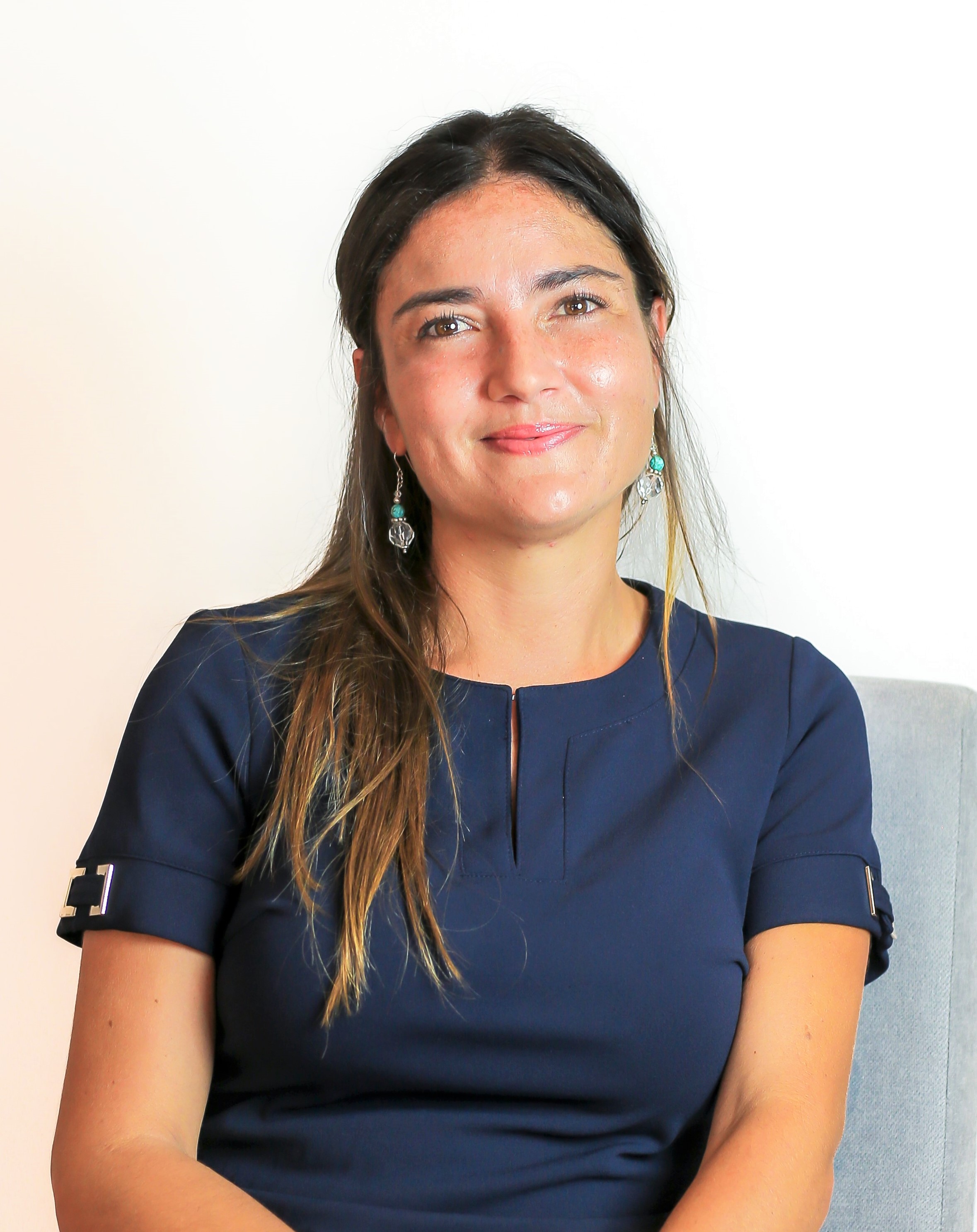 Mari Brenes
Owner/Broker
Palm Real Estate
Guanacaste, Costa Rica
Cell: 011(506) 8352-9923
Office: 011(506) 2670-0400
US/CANADA: (917) 460-2855